Visiting Ireland House in Burlington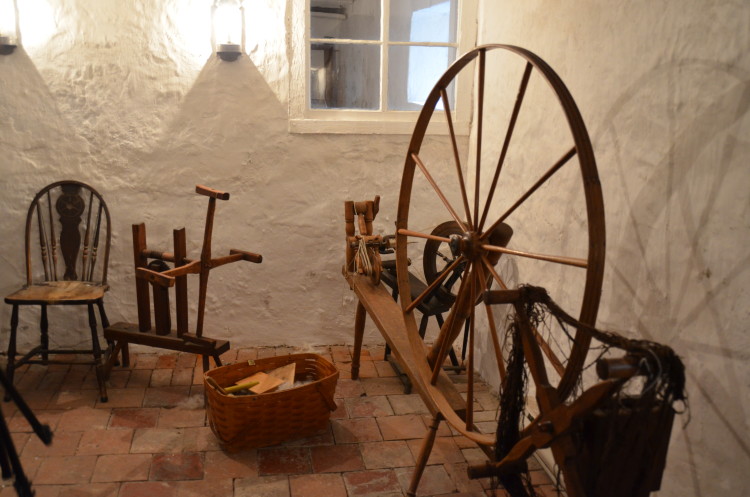 "Burlington is a great place to explore, experience and enjoy."
Recently, I had an opportunity to take part in a Tour of Burlington with Tourism Burlington. The days activities included a visit with a guided tour to Ireland House in Burlington. Ireland House is part of the Museums of Burlington which also includes Joseph Brant Museum.
Over the last 150 years, Burlington has evolved from a rural community to a city with over 170,000 people. Ireland House allows you to take a look into the past and see how people lived.
The house was constructed by Joseph Ireland from 1835 to 1837. The four-acre property would have been rural back in the 1800s, but today is surrounded by modern subdivisions. The house was occupied by descendants of Joseph until 1985.
The museum has been structured to focus on three distinct time periods – 1850s, 1890s and 1920s. Many of the furnishings are original to the Ireland Family, a rarity for this type of museum.
We had a remarkable interpreter with a keen sense of how to explain what life was like for the Irelands'. Contained in the house are many interesting objects, implements and conveniences that were used in daily life.
It was very interesting being able to walk over the original water well that was dug and lined with field stone. An amazing achievement to see the engineering.
The main dining room was opulent, but normal for these time periods. From the glassware to china on the table, the Ireland family would have been considered to lead a comfortable lifestyle at the time.
There is so much to do in Burlington. Come and check out Ireland House and take a little trip into the past.
Check out the following links for more information:
Museums of Burlington – Ireland House
My trip to Ireland House was sponsored by Tourism Burlington. All thoughts are my own.