Visiting the Scenic Caves in Collingwood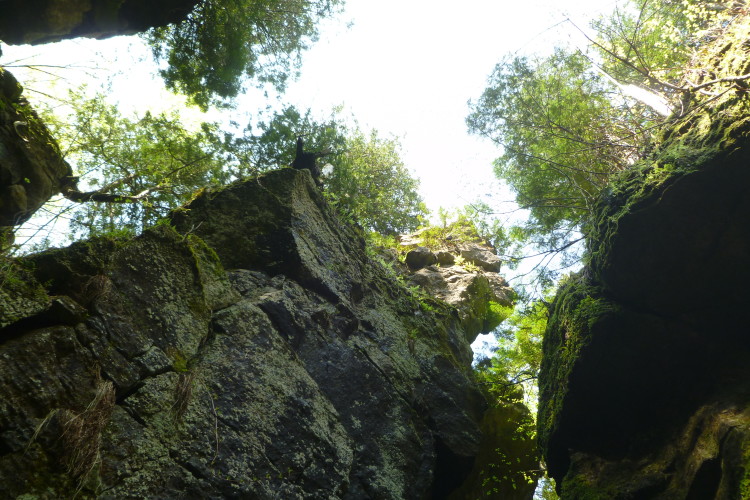 Blue Mountain is know in Ontario as a great place to go skiing, mountain biking or simply as a getaway. It is also known for the Collingwood Scenic Caves & Nature Preserve.
Blue Mountain is technically not a mountain, it is part of the Niagara Escarpment, which runs from Niagara Falls to Tobermory Ontario. Rising more than 300 metres in elevation above Georgian Bay, it is one of the highest points in southern Ontario.
Less than two hours north of Toronto, it is worth the drive north. The views and the unique surroundings make for a worthwhile opportunity to explore.
The suspension footbridge at Scenic Caves is one of Ontario's feature attractions. Take a walk across the 126-metre suspension bridge, which crosses 25 metres above the valley. This location gives fantastic views of Collingwood and Nottawasaga Bay.
The bridge holds the title of being the longest suspension footbridge in Ontario. It is 300 metres above Georgian Bay. The towers are 11.5 metres high.
Check out Suburban Tourist for more information on the caves and more photos.
For more information on check out these links:
Have you ever visited the Scenic Caves in Collingwood? Share your experience with me.