Exploring Mono Ontario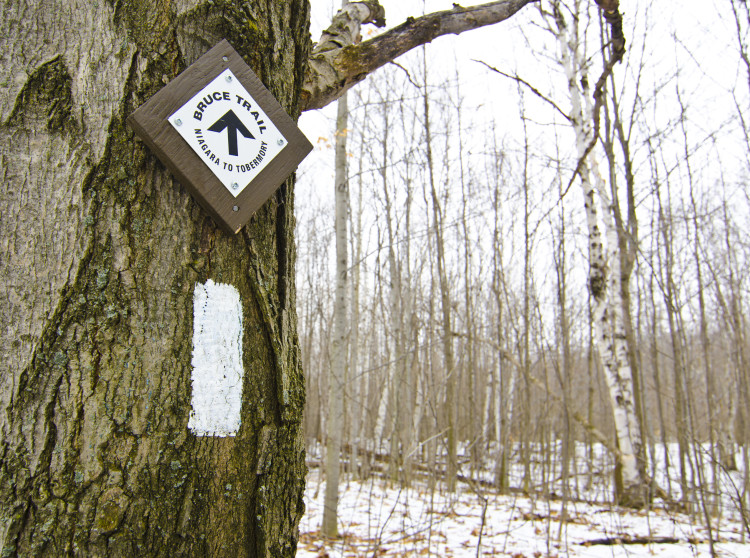 I had driven by an area east of Highway 10 many times on my travels around Ontario, but never really stopped to check it out. Heading out on a day trip we went exploring Mono Ontario.
Located just north of Caledon and northeast of Orangeville, Ontario it is nestled in mostly rolling and  tree-covered hills. It's a part of the Hills and Headwaters area of south-central Ontario. The headwaters of three rivers, the Humber River, Nottawasaga River and Credit River begin here. Some of the small communities that make up the Town of Mono are Mono Centre, Hockley Village and Camilla.
There are many areas to choose from to enjoy a hike, such as Mono Cliffs Provincial Park and the Bruce Trail.  A short drive north is the Boyne Valley Provincial Park and south is the Hockley Valley Provincial Nature Reserve.
Mono Cliffs Provincial Park is part of the Niagara Escarpment Parks System and the Escarpment Biosphere Reserve. We enjoyed hiking the great trail network that runs throughout the park. A six kilometer section of the Bruce Trail connects to this trail network. The 30-meter limestone cliffs are a highlight of this park along the two large outliers that have been separated from the main escarpment edge.
The Boyne Valley Provincial Park is a short drive north.  The area has fantastic topography and many hiking trails to explore. Along the way, stop at Ponton Mills. The remains of an old grist mill stands along the Boyne River. It was established in this location in 1869 by George H. Shepherd and operated until the early 1900s.